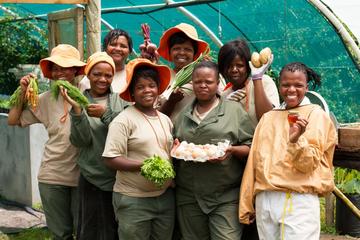 Chapmans Peak Cycle and Bo-Kaap Walking Tour from Cape Town from $116.00

This tour is offered by Visit.org, the world's leading platform for social impact travel experiences. Revenue from this experience will be reinvested in our local partner org Uthando, which aims to give back to its beautiful city by creating and supporting various social projects that benefit the community.
Embark on a friendly tour through the ins and outs of everyday life in Cape Town, and help bolster its social development through community upliftment.
Interact with Cape Town residents by participating in some of the exciting youth, agricultural, and animal care projects currently taking place.
Learn about the history and culture of South Africa during a riveting discussion of its political and social history.